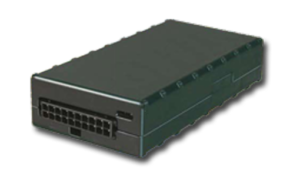 GC-27 : High-tech tracking unit.
The GC-27 offers high-tech features including a new 3D accelerometer to monitor driver behaviour and crash detection, while remaining highly reliable. It is tailored for fuel monitoring or temperature when associated to a probe.

Key features :
Ultrasensitive, high quality GPS module.

Integrated GSM and GPS antennas for ease of installation.

Built-in motion sensor.

1-wire interface.

20 000-message memory capacity in case of network loss.

Built-in 1Ah Li-Ion battery.

3D accelerometer.

Over-the-air (OTA) updates.

Clear user-friendly operation.

Shock and vibration resistant : US Military standards.
Please contact us to find out more about this product.