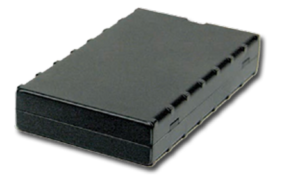 GC-6 : Economical GPS tracking unit.
The GC-6 is an economical vehicle tracking device designed for an easy install in difficult environments. It's an ideal solution for insurance applications such as anti-theft and rentals or any application where a back-up battery is needed.
Key features :
High-end quality for a low-end price.

High sensivity GPS (2 meters accuracy).

Internal GPS and GPRS antennas for ease of installation.

Built-in harness.

1 input / 1 output.

Highly configurable.

Over-the-air (OTA) updates.

User friendly operation.

Internal back-up battery.

Shock and vibration resistant : US Military standards.
Please contact us to find out more about this product.