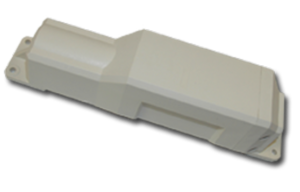 GC-700 : Trailer, container and barge tracking unit.
The GC-700 is a non-replaceable battery operated device designed to locate and track trailers, barges and containers for upto 7 years. It is the ideal solution for managing assets that are deployed for long periods of time without maintenance needs.
Key features :
5000 message cycles on fully charged battery.

IP67 sealed and rugged enclosure.

5 years battery life with 1 message per day.

Highly configurable.

Built-in motion sensor.

Internal cellular and GPS antennas for ease of installation.

Over-the-air (OTA) automatic updates.

Simple and rapid configuration.

Shocks and vibrations resistant : US Military standards.
Please contact us to find out more about this product.