In general :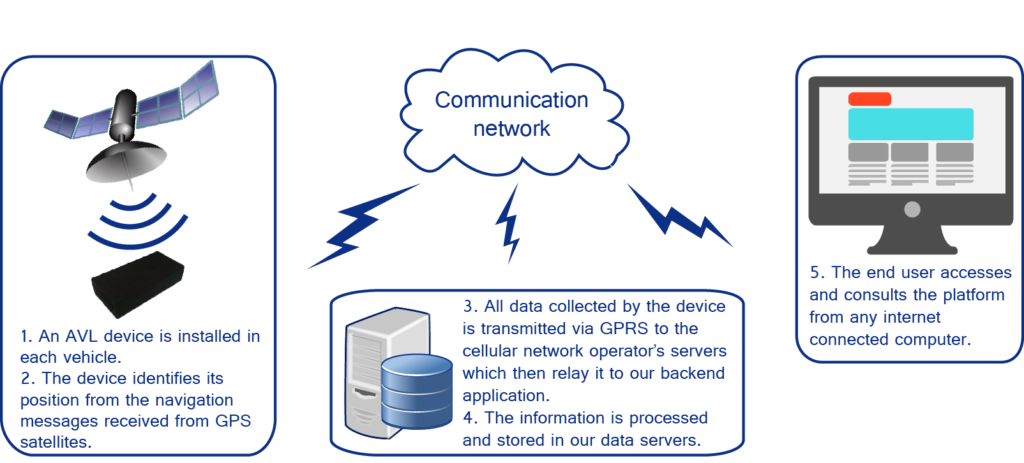 AVL Trackers :
The AVL Tracker is an electronic device which is more or less complex depending on the application and needs. It includes a GSM/GPRS modem, a GPS chipset, a microprocessor, a memory block as well as inputs and outputs for receiving information from external devices or controlling accessories. Discreetly installed inside the vehicle, the device is in permanent communication with our backend servers thanks to the pre-installed cellular network SIM card (for which the subscription charges are taken care of by GloboConnect).
The AVL trackers store the data and transmit it at regular intervals. By default, we program them to upload the position once every minute ; they will also upload as soon as there is a change in status (input trigger, serial port activated, etc…)
AVL devices vary in features and functionality depending on the complexity of the application as well as the external accessories one wishes to connect to it : CANBUS data readers, data input terminals, PNDs, relay switches for activating other devices, ID readers, panic buttons, etc…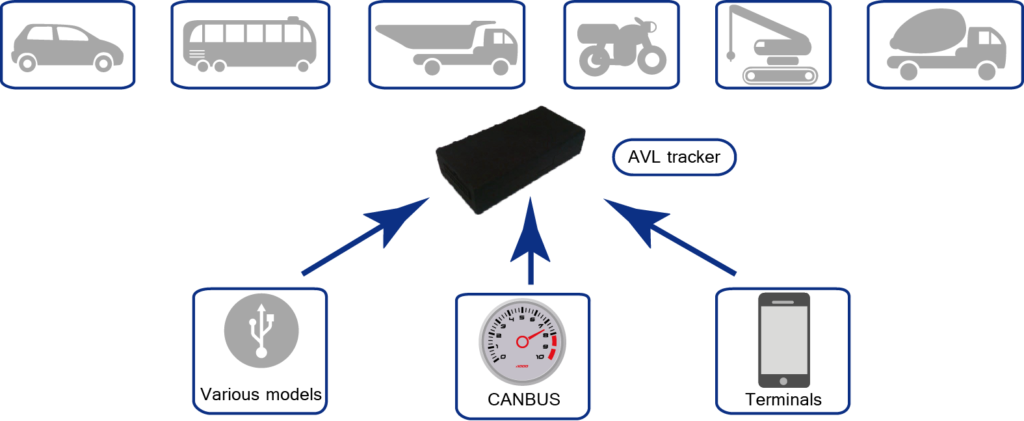 Data processing
AVL cases transmits data collected from vehicles to our backend servers via the GPRS network operators.
The backend servers receive data and send it to data servers. They also carry orders to the AVL devices.
Data servers process the information received and store it in different databases. They can also treat data cleaning (removing if the legal period is outdated).
Finally, web servers manage the mapping modules, they treat the access rights and user settings, and restore the information to users.