Why should you have dashcams?
Dashcams, a phenomenon that comes from the East.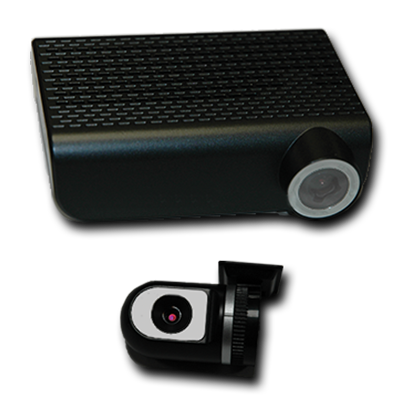 The phenomenon of video footage from dashcams is well known on the Internet, and YouTube is full of compilations of all kinds, including disasters, accidents, assaults (roadrage), scammers throwing themselves in front of vehicles to simulate accidents, and even meteor showers!
Very common in Asia and Russia, these miniature cameras are generally installed in the passenger compartment and, in their simplest versions, film the front of the vehicle and record the footage on an SD card, as does the video system 2 dashcams from GloboConnect.
The most elaborate dashcam systems, on the other hand, are made up of several cameras that film the front of the vehicle, the sides, the rear and the interior of the passenger compartment. These cameras are connected to a DVR (or digital video recorder) which records the various video streams on a hard disk.
The connected video system, a state-of-the-art recording system.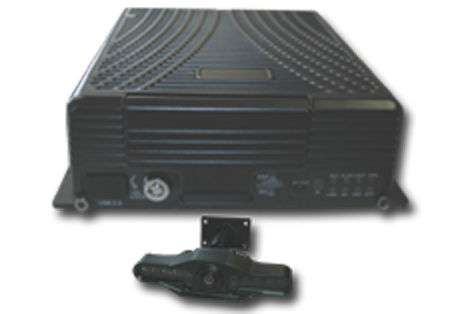 The GloboConnect connected video system is part of this category of elaborate on-board video device, which can accommodate up to 8 cameras and record audio and video streams on 2 hard drives of 1TB each. Whereas a 1TB hard drive can record video from one camera continuously for 12 days, a connected video system consisting of 8 cameras can record up to 3 days of video. Rather useful for long international transport!
It is possible to upload video recordings via wifi or via 3G/4G networks. In addition to being able to record continuously day and night, the connected video system can, if connected to a geolocation tracker Type XX, record a particular event. Thus, you can set it to record, for example, 30 seconds before and 30 seconds after a sudden braking or acceleration, an impact on the vehicle or an accident.
Fewer accidents, fewer conflicts, evidence in the event of an incident.
Equipping your vehicles with these recording systems gives you various advantages, in fact the video system 2 dashcams and connected video system:
Reduce the number of accidents and have positive effects on driving behavior. It has been proven that the driver of the vehicle, knowing that he is being filmed, will drive with caution and consume less fuel.
Can resolve any conflicts with insurance companies and provide evidence in the event of an accident, acts of vandalism on vehicles, and according to the insurer, reduce insurance premiums by 30%.
Bring elements to the police and help them to understand the causes of an accident, to identify the author of a theft of goods or a hit-and-run after an accident.
Help to establish amicable reports in the event of an accident, especially when one of the parties involved disputes his responsibility. Having him watch the video strip extinguishes any possible dispute.
Protection against fraud, agressions and vandalism. When your passengers know they are being filmed, most won't take the risk of acting out.
Contact us for more information about video system 2 dashcams and connected video system.