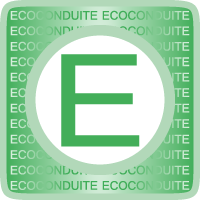 Eco-driving : Technology serving sustainable development.
A tracking device is installed in the vehicle.

It is remotely configured with an Eco-Driving Profile.
For every exceptional event (harsh braking, hard acceleration, speeding, etc…) a report is sent to a server.
At the same time the driver is notified of his infraction by a buzzer (which the volume is configurable).
The fleet manager is informed of all violations via reports which can be in real-time, scheduled or upon request.
All information can be viewed on a secure web-based platform.
Detailed analysis of the results can be presented to the drivers to highlight any issues and implement actions plans.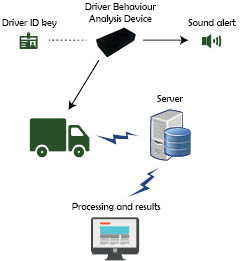 The benefits :
Monitor your drivers' behaviours remotely in real-time.

Highlight positive and negative aspects at a glance thanks to a meaningful rating system.

Help drivers to improve their performance via an in-cab buzzer.

Monitor their performance on a daily basis.
The aims :
15% fewer accidents.

15% fuel savings.

12,5% less CO² emissions.
Please contact us to find out more about this product.