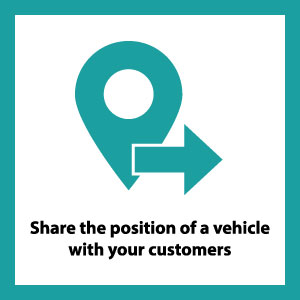 Tracking sharing position
It is possible to share geolocation information in real time (and only) through a file readable on Google Earth. This can possibly allow your customers, in the case where you transport their goods for example, to know the position of your vehicles and to know at what distance they are from the point of arrival.
Sharing is possible for several vehicles, and has a limited duration between 1 and 30 days. Beyond that, you will have to recreate the share file.
Available on Gold and Platinum platforms.