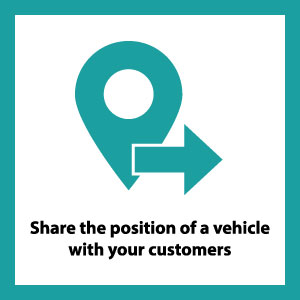 Tracking sharing position
You have the capability to share real-time geolocation information exclusively through a Google Earth-compatible file. This feature can be particularly valuable when you're transporting goods for clients, enabling them to track your vehicles and monitor their proximity to the destination.
This sharing functionality accommodates multiple vehicles and offers a flexible timeframe, with sharing periods ranging from 1 to 30 days. Should you require an extension beyond this timeframe, you'll need to create a new sharing file.
Available on Gold and Platinum platforms.